Women in Business 2019
A Night at the Movies - POMS!
June 4, 2019
5:30 to 8:30 p.m.
AMC Manhattan Town Center 13, 103 Manhattan Town Center
Join us for a night at the movies! $5.45
POMS is an uplifting comedy about a woman (played by Keaton) who moves into a retirement community and starts a cheer-leading squad with her fellow residents, including Pam Grier and Jacki Weaver.
We will meet at the AMC Dinner Theater and see "Poms." Click Here to see the trailer!
We will gather beginning at 5:30 PM in the bar area and then move into the theater where you can order dinner if you wish! The movie will begin at 6:15 PM. See you at the movies!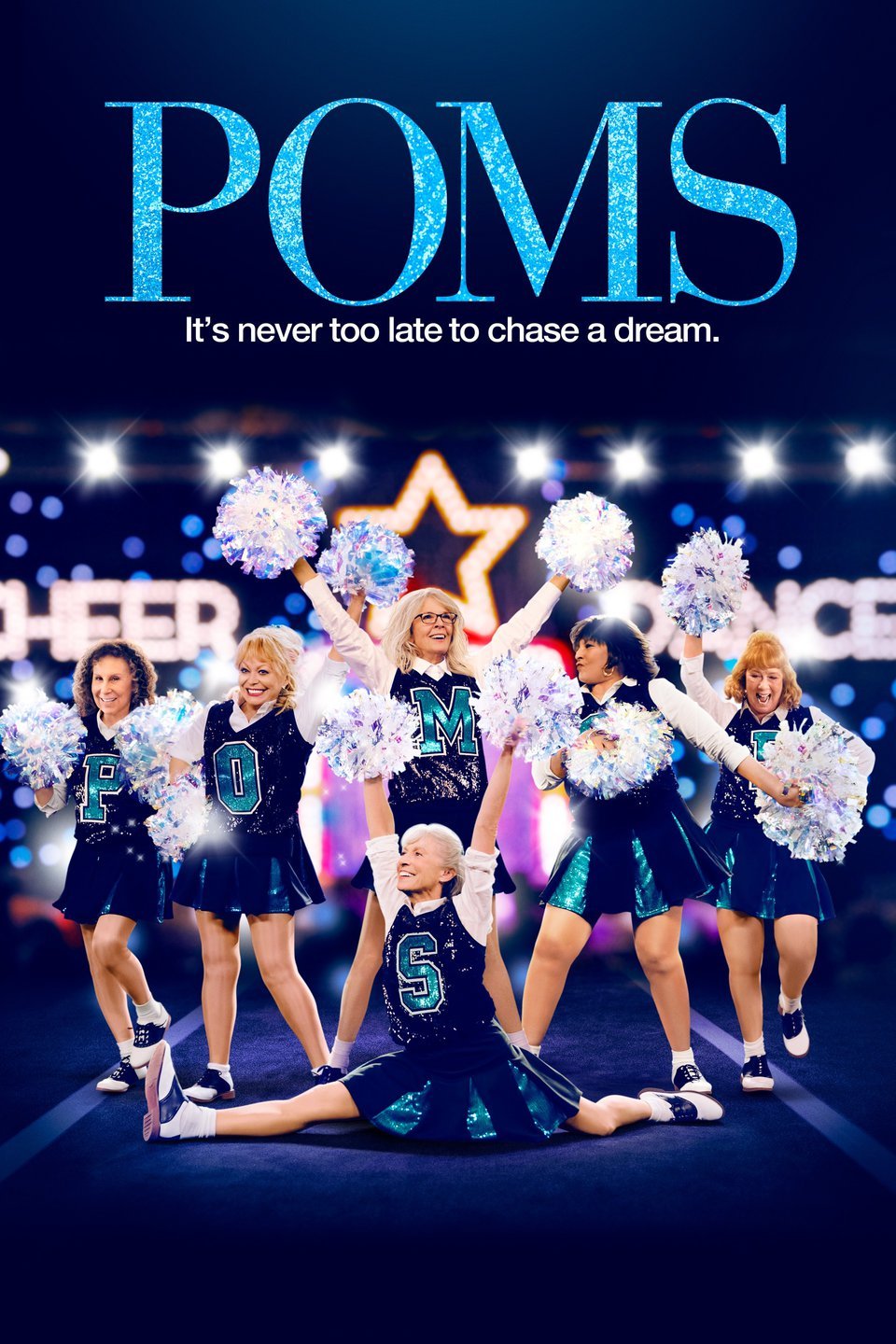 Women in Business Certification
June 6, 2019
11:00 a.m. to 1:00 p.m.
Chamber Board Room, 501 Poyntz Ave.
Are you interested in learning more about the State of Kansas Women Business Enterprise Certification Program? Register to attend the upcoming workshop to hear more about the benefits of certification and complete the application.
Our Featured Speaker, Rhonda Harris, will be here to give detailed coverage on completing this application. Register Here for the workshop that will make this certification happen.
For event questions, please contact Jane Eyestone at 776-8829.
Embracing the "Suck"
June 18, 2019
11:30 a.m. to 1:00 p.m
Bockers II, 221 N. 4th Street
Join us in learning how embracing the bad and overcoming the incomprehensible life issues that sometimes rise and can easily take us down. Find inspiration in overcoming those challenges and how our guest speaker, Vonda Copeland, found ways to rise, put family first and to keep the business working while dealing with personal tragedy.
Price $30.00
Cancellations not accepted after June 13th.
Navigating the Sandwich Generation Panel Discussion
Past Event Information:
Resolution Rendezvous: Jan. 30, 2019
5:30 p.m. to 7 p.m.
Bluemont Hotel, 1212 Bluemont Ave.
Celebrate the New Year and enjoy food and drinks with the Chamber at Resolution Rendezvous. Spend the evening with other Women in Business setting your business resolution and sign up to participate in lunch groups.
Sponsorship Opportunities
To learn more about marketing your business or organization through sponsorship, contact the Membership Division 785-776-8829.
Women in Business is proudly sponsored by:
Guiding Sponsor:
Contributing Sponsor:
Supporting Sponsor: